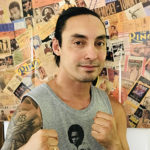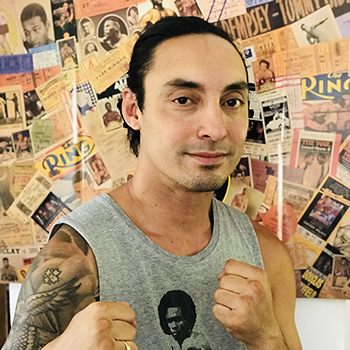 Chris Dunn
Head Boxing Coach
Qualifications & Experience:
As owner and operator of Beat Boxing, Chris Dunn is the Head Boxing and Fitness Coach, runs many of the training sessions at the gym and works closely with the competitive fighters. Chris has well over 15 years of extensive experience within the boxing and the fitness industry, has had over 20 amateur fights, holds a Cert 3 & 4 in Group Fitness & Personal Training, Holds his Level 1 Queensland Boxing Licence and is also a certified Australian Boxing Council Coach.
Passion & Expertise:
He is driven by his passion for boxing and mixed martial arts, as well as his commitment to helping clients reach their fullest potential and become the fittest and strongest version of themselves possible. He understands the sweet science behind his practice and finds so much value in helping fighters develop their confidence, skills and ability while assisting them in reaching their goals.
What Does Chris Do?
Chris leads dynamic and exciting group fitness boxing classes and runs the majority of the technique and fighters training sessions. He is also available for personal sessions – please contact us today for bookings and availability.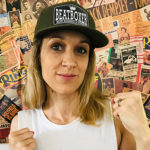 Chrissy Dunn
Boxing Fitness Coach
Qualifications & Experience
As owner and operator of Beat Boxing, Chrissy Dunn manages the everyday running of the gym. Chrissy's background and qualifications (before opening the gym with her husband Chris 8 years ago) are in the field of mental health/counselling and natural therapies. Chrissy is currently completing her Certificate 3 & 4 in Group Fitness and Personal Training, is a certified Level 1 Boxing Qld Coach.
Passion & Expertise:
She is motivated by her passion to help people understand the connection between the mind & the body and assist clients in reaching their goals as quickly as possible. Chrissy also has a particular passion for boxing and has been training alongside her husband for the past 8 years.
What Does Chrissy Do?
Chrissy runs various Boxing Fitness sessions throughout the week and is currently in the process of working closely with a nutritionist to offer personalised meal and fitness programs and will also be introducing 8-12 week challenge in the near future!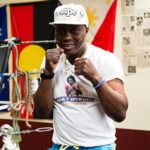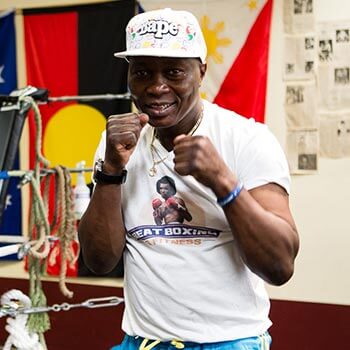 Emmanuel Otti
Boxing Technique and Fighters Coach
Qualifications & Experience:
As a former Queensland and Australian Champion Boxing Champion, Emmanuel brings a wealth of knowledge and experience to his training methods and works closely with Beat Boxing Fighters. Not only has Emmanuel found success nationally, but he is also a former World Champion Contender and now works as a Project Manager for the Australian Sports Commission.
Passion & Expertise:
He is driven by developing the skills of fighters, from cultivating amateurs just starting out to refining and perfecting the form and ability of professionals – Emmanuel lives and breathes all-things boxing!
What Does Emmanuel Do?
A qualified Personal Trainer and Certified Boxing Training Coach, Emmanuel's teaching ability and wealth of knowledge makes his training techniques ideal for beginners through to experienced fighters. Contact us for availability and to arrange a personal Session with Emmanuel today.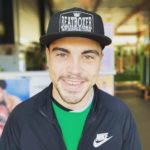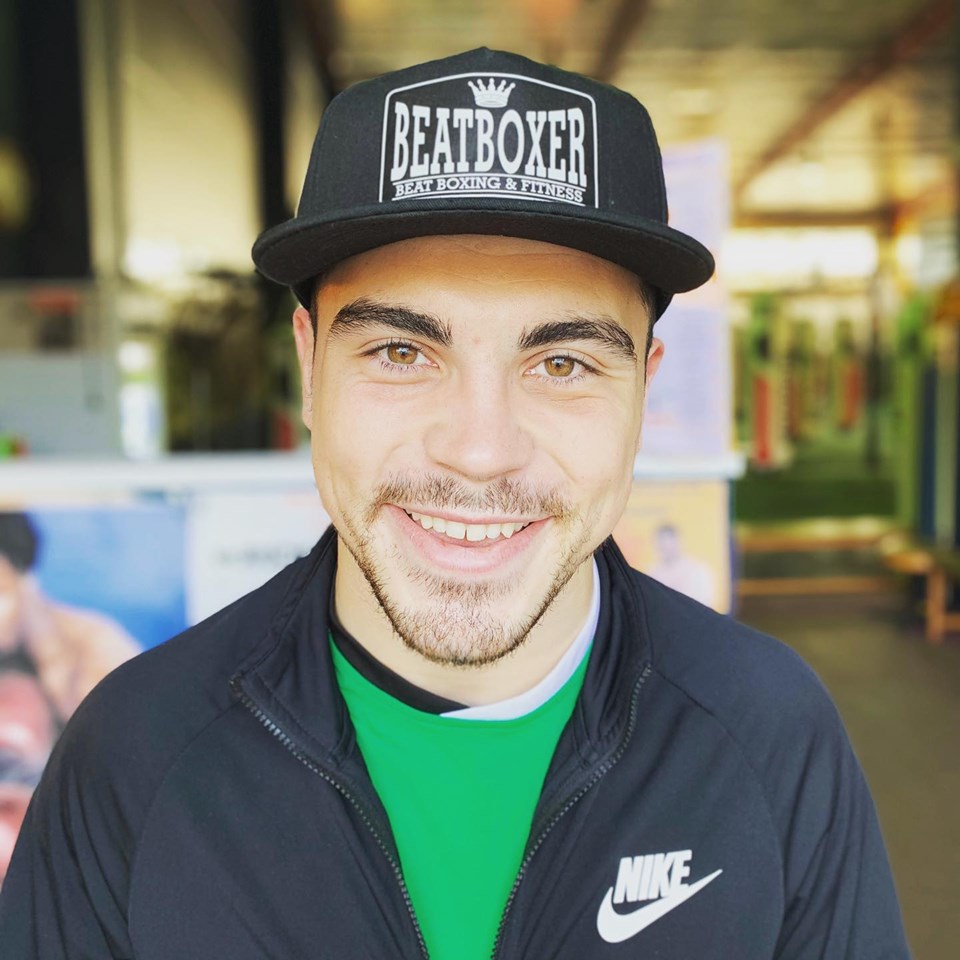 Nathan Watson
Boxing Coach & Personal Trainer
Qualifications & Experience:
Nathan is an Irish Elite International Boxer with over 50 fights under his belt. Experienced boxing trainer, Nathan Watson, has been in the business for over 8 years and has an extensive background in boxing which has enabled him to travel throughout Europe and America obtaining Gold Medals in numerous boxing tournaments. With this progression, Nathan has then gone on to make the selection panel for the commonwealth games in 2018.
Nathan is a qualified Personal Trainer and holds an: Active IQ Level 3 Diploma in Fitness Instructing and Personal Training. He also has his Boxing Coaching licence and not to mention, has served for 3 years in the Northern Ireland Fire and Rescue Cadet Service.
Passion & Expertise:
Throughout his career, Nathan has always maintained a personal passion for the Health & Fitness Industry and understands the importance of good nutrition and a healthy lifestyle.
His expertise in personal training, alongside his boxing experience, has provided Nathan with an exceptional skill set, enabling him to personalise his training on a per-case basis. Nathan has a great understanding and respect for training others and his approach with his clients is second-to-none. Nathans expertise lies in boxing technical skills, weight loss & strength/conditioning, providing those he trains with the necessary knowledge, equipment and steps to develop their strength and confidence in and outside of the boxing ring.
What Does Nathan Do?
Nathan works closely with the Beat Boxing fighters, leads powerful and energetic group fitness classes and is also available for Personal Training sessions.
As a PT and a group exercise trainer he offers his clients a combination of the principles of both Boxing training and High Intensity Interval Training (HIIT), providing his clients with a comprehensive understanding of how these skills can be utilised together to provide serious results!
Check out our current timetable to catch one of his training sessions today, or better yet – contact us today to book in a personal training with Nathan.
Callum Young
Boxing Fitness Coach, PT & Amateur Boxer
About Cal:
Callum is one of Beat Boxings Amateur boxers. He started boxing 12 years old and first started training at the old Bea Boxing Gym at Taylor st when in 2014 when he was just 13 years old.
He has a background in many other sports: mainly marital arts & rugby union with a family background in boxing.
As a coach – His focus is on boxing technique & HIIT fitness.
Passionate about: Fitness lifestyle and Boxing IQ
Quals: Cert 3 in fitness & currently completing cert 4.
Favourite boxer: Josh Taylor
Goals of competing at an elite amateur level.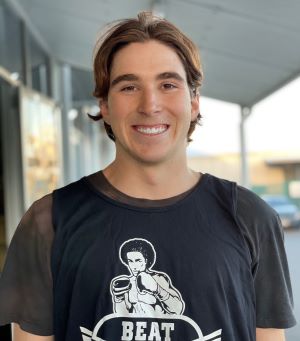 Max McChlery
Boxing Fitness Coach, PT & Amateur Boxer
Qualifications & Experience: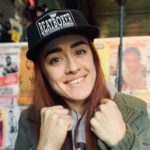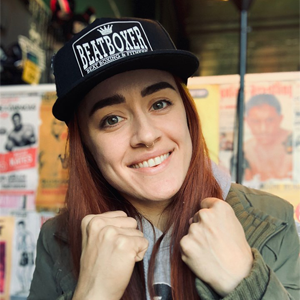 About Demi:
Chris and Christies' niece Demi is the go to person and all rounder in terms of administration support including all membership, account and general enquires for our clients and the Beat Boxing Staff.
You may already know her from some of the morning sessions but as of July 2019 you will be seeing her a lot more at the counter, covering the evening sessions also.
Dem is a professional dancer and has travelled and lived abroad following her passion for professional dancing. Recently she landed a role in the hugely successful production of Wicked on the Gold Coast and has been busy performing and teaching dance in and around Brisbane. We are thrilled to have Demi in our awesome, ever growing Beat Boxing Team!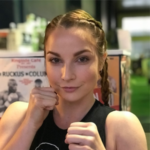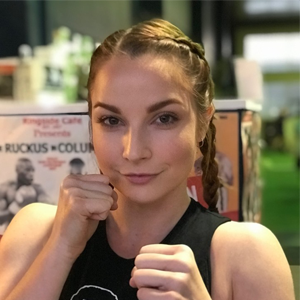 Sharnee Tones
Boxing Fitness Coach
About Sharnee:
Sharnee has been a Beat Boxing member for many years now and it was only natural that she progressed to become an official member of the team.
Having recently completed her Level 1 Boxing Coaching Course will be coaching a few of the Fitness sessions in 2020. Sharnee loves a good sweat session and building on her boxing skillset through tough and consistent training, she is also very knowledgeable in the gym administration side of things and loves helping out all of our awesome members!
Sharnee's day job is a pharmacy assistant but her true passion and amazing talent is in building her acting career. Welcome to the team Sharnee!
Stephen Brown
Kids/Youth Boxing Coach
About Brownie:
Youth Assistant Boxing & Fitness Coach;
Brownie has been a Beat Boxing member since 2015. in 2020 Brownie offered to assist with the coaching and training of the kids sessions with Chris Dunn, as the classes were starting to get larger with the increased demand for places. In his own words Brownie says " I love to see the kids run into the gym, and crawl out".
Qualifications & Experience
Was a non contract footballer at Stockport County in the early 90's and also coached in football teams through the years with a part 1 FA certification. He was also able to coach university football at Central England Birmingham for 2 years while studying there. Had one amateur fight in Sydney and was involved with the PCYC boxing training camps in Redfern Sydney. Boxing has always been a favourite pastime, especially over the last 10 years.
Passion & Expertise
Brownie has been interested in boxing all his life. He is also very much incorporated in teaching people and companies in his role as a project management consultant outside of the Gym. Was brought up in a tough community but fondly remembers youth clubs as a kid with a great mix of fun, hard work and discipline. Not only does he want kids to get fit, he wants to build their confidence while doing it.
Goals for the future
Brownie is looking to start to increase his qualifications in the boxing and fitness industry through Beat Boxing so he can train more people at different levels successfully.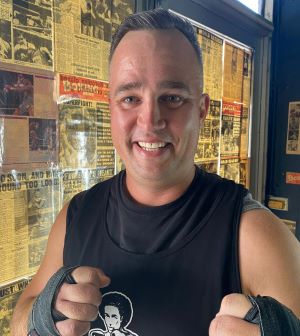 Daniel Gordon
Boxing Coach
About Dan
Dan Gordon (Coach Dan)
Assistant Boxing & Strength & Fitness Coach
Dan has been a Beat Boxing member for a number of years. Through his passion for the sport Head Coach Chris approached Dan to assist in helping the amateur fighters and the rest is history. Dan started boxing in hopes of learning a new skill and becoming more fit. Immediately he fell in love with the sport and the community at Beat Boxing and knew this was something he wanted to succeed in and become more involved with
Qualifications & Experience
Dan currently holds Boxing Australia coaching certification. In 2000 he represented Australia in touch football. He had one Corporate Amateur fight, and that's where passion for the sport was cemented. Dan has been lucky enough to have been trained and mentored by some of QLD's best boxing coaches.
Dan is the owner of DG Insurance services since 2019 a local insurance brokerage building a credible and successful business that has grown over the past few years. Previously he has owned insurance brokerages since 2008.
Passion & Expertise
Dan has a passion for all things boxing and sport and understands the sacrifices, dedication and hard work that comes with success. Dan is a business owner when he's not around the gym and uses his life skills to help people around him.
Goals for the future
Dan is always learning and developing ways to push our fighters to ensure they are the fittest and best version of themselves. He's been to known to quote " I'm just the author of their pain, they do all the hard work and I just enjoy helping them achieve their goals and just generally being there for them to talk about LIFE and not just boxing. Looking up to Coach Chris for the energy and aura he gives off as not only a coach, but a person as well, Coach Dan took some time to self-reflect on personal experiences and in turn, this has helped mould him into the coach he is today in order to help others realise their own potential as well.