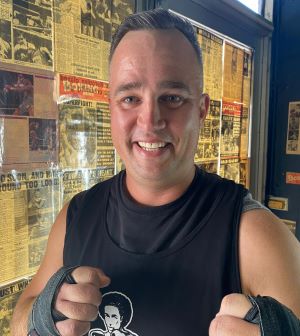 Daniel Gordon
Originally a long-time Beat Boxing member, Dan made the switch to become a coach and help spread his love for sport and all things boxing.
Qualifications & Experience
Dan has been a Beat Boxing member for many years, and his passion for the sport eventually lead Chris to approach him for help with coaching our amateur fighters. Having been lucky enough to receive training from some of Queensland's best boxing coaches, Dan now holds his own Boxing Australia coaching certification and works with fighters of all skill levels.
Passion & Expertise
Dan has a passion for all things boxing and sport and understands the sacrifices, dedication and hard work that comes with success. Outside of the gym, Dan is a successful business owner and pours his efforts into teaching life skills and helping the people around him.
What Does Dan Do?
Throughout the week you'll find Dan running a number of our boxing training and fitness classes. His industry expertise means he's equipped to handle everything from technical boxing instruction to general fitness, strength and conditioning training.