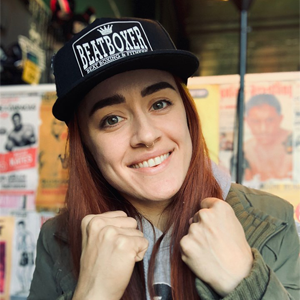 Beat Boxing's go-to employee, Demi is the gym's all-rounder who runs the front desk, helps our clients and provides support wherever it's needed.
Qualifications & Experience
Demi is our go-to person and plays the role of Beat Boxing's administrative all-rounder. She supports every area of the gym, including running our front desk, handling membership accounts, client enquiries and taking care of just about everything the gym needs.
Passion & Expertise
Demi is a professional dancer and has enjoyed major success in the industry, having spent time travelling and living abroad as part of her career. She recently landed a role in a hugely successful production of Wicked on the Gold Coast, and has been busy performing and teaching dance classes all over Brisbane.
What Does Demi Do?
Whenever you visit the gym's front desk, you're likely to find Demi hard at work. She looks after the gym and our clients, making sure everyone is happy and keeping the whole place running smoothly.