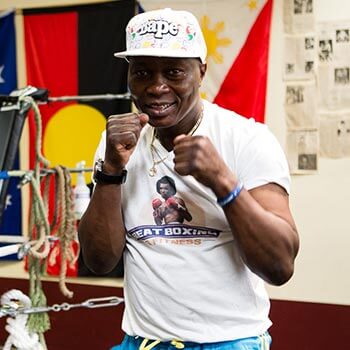 Former Queensland and Australian champion, Emmanuel works with our fighters to pass on the skills and techniques that helped him reach national boxing success.
Qualifications & Experience
As a former Queensland and Australian Boxing Champion, Emmanuel brings a wealth of knowledge and experience to his training with Beat Boxing's fighters. Not only has Emmanuel found success nationally, but he is also a former World Champion contender and now works as a Project Manager for the Australian Sports Commission.
Passion & Expertise
He is driven to develop the skills of his fighters, from cultivating beginners through to perfecting the abilities of professionals, Emmanuel lives and breathes all things boxing!
What Does Emmanuel Do?
A qualified Personal Trainer and Certified Boxing Training Coach, Emmanuel's wealth of knowledge makes his training techniques ideal for beginners and experienced fighters alike.